Omnipure

---
Omnipure produces over a dozen unique series of filters offering solutions to nearly any point of use water filtration problem.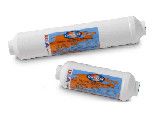 CL Series
The Omnipure CL-series hasn't changed much since it was launched in 1970. The simple design delivers exceptional performance in a compact, affordable package. CL Series filters are ideal for reducing undesirable tastes and odours in residential refrigerators, ice machines and coffee machines.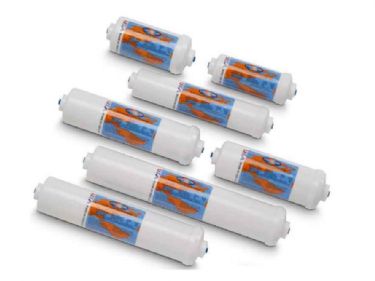 K Series
The Omnipure K series filter are available with quick connect fittings, as well as female pipe thread, the already simple and effective design can be installed in seconds.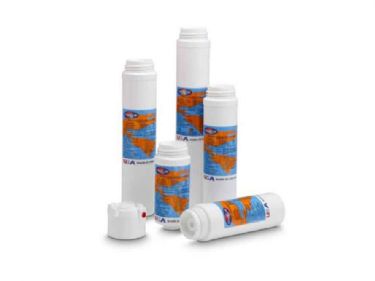 Q Series
The Omnipure Q series is easy to replace, just unscrew the body from the permanent head and screw in the replacement. The Q-Series is available with the optional Twist Tap in head valve system, which automatically turns off the water supply when the body is disconnected from the head.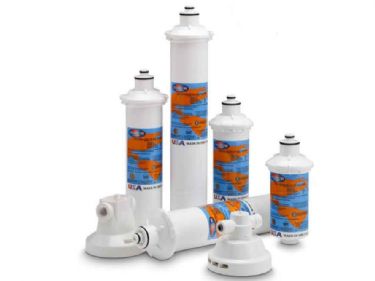 E Series
The Omnipure E-Series filters were designed for customers already using other existing permanent heads, but would like an affordable alternative to replacement bodies already offered.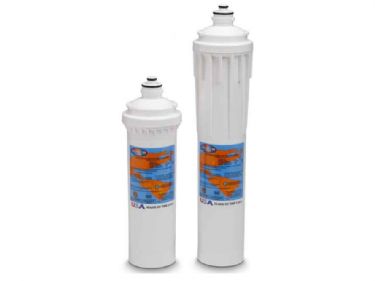 ELF/ELFXL
The Omnipure ELF and ELFXL series were designed specifically for higher volume requirements of the food service industry. The ELF and ELFXL filters have a capacity of up to 20,000 gallons and a flow rate of up to 2.0GPM.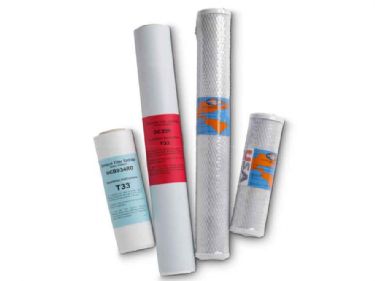 OCB Series
The Omnipure OCB series filter has the highest volume in the industry and is designed to fit most standard cartridge housings. The filter utilizes a spring loading device to compress the media, reducing media migration and ensuring that the water passes properly through the media for optimum filtration.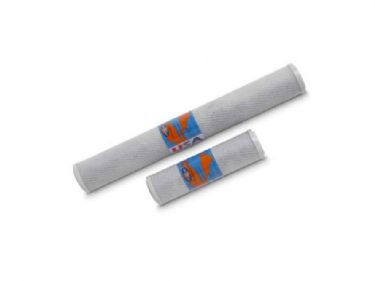 OMB Series
The Omnipure OMB series filter has high quality carbon block media, which is manufactured from raw materials to precise specifications. The filter elements are available 10 micron, 5 micron, 1 micron and 1 micron lead reduction formulations. The elements are finished with a single layer of spun bonded polypropylene netting, and with end caps with compression gaskets.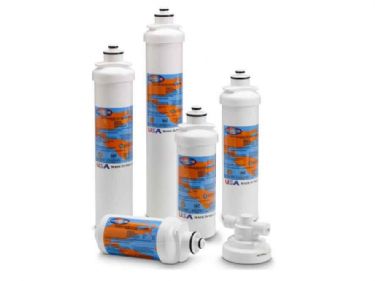 L Series
The Omnipure L Series combines the best technologies into an easy to use versatile package. A patented keyed head design insures each cartridge locks into place with 1/4 turn. Heads are available with Omnipure's auto shutoff valve system.