Follow us on:
| | | |
| --- | --- | --- |
| | | |
| Facebook | Twitter | LinkedIn |
3M/Cuno
Reverse Osmosis
LP2 Dual Port Reverse Osmosis System by 3M
SGLP2-BL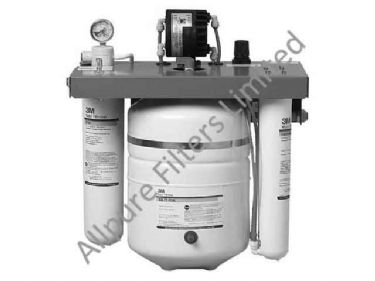 Click image for larger view.



Key Features

Dual port reverse osmosis system
Provides quality water for coffee and flash steam applications
The twin RO membranes provides mineral-free water to the flash steamer
Reduces dissolved solids and mineral,taste and odours in water.
A blending valve adds mineral back into the water supply for recipe quality water
Operates directly off the incoming water pressure and is non-electric, thus reducing installation costs.