Follow us on:
| | | |
| --- | --- | --- |
| | | |
| Facebook | Twitter | LinkedIn |
Valves

---

Pressure Reducing Valves
The pressure reducing valve (PRV) are designed to reduce the input pressure of water into a system, therefore reducing the risks of failure within the system.

Shut Off Valves
The shut off valves are designed to allow the customer to shut off the supply of water quickly and safely. Available in plastic and metal, with many different connection sizes.

Check Valve
Check Valves are mechanical valves that only allow flow in one direction, this prevents back flow. Water flowing in one direction will open the valve, whereas back flow will force the valve shut.

Non Return Valves
The non-return valve only allows water to flow through it in one direction to prevent back flow. The valve can be used on heating and cooling systems and domestic water systems.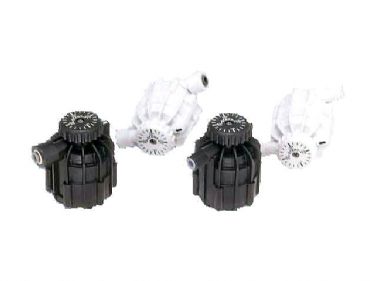 Automatic Shutoff Valve
Automatic shutoff valves are designed to shut off the water supply when it exceeds a pre-set amount. This great way to know when a filter has reached it maximum capacity and needs to be changed.